Export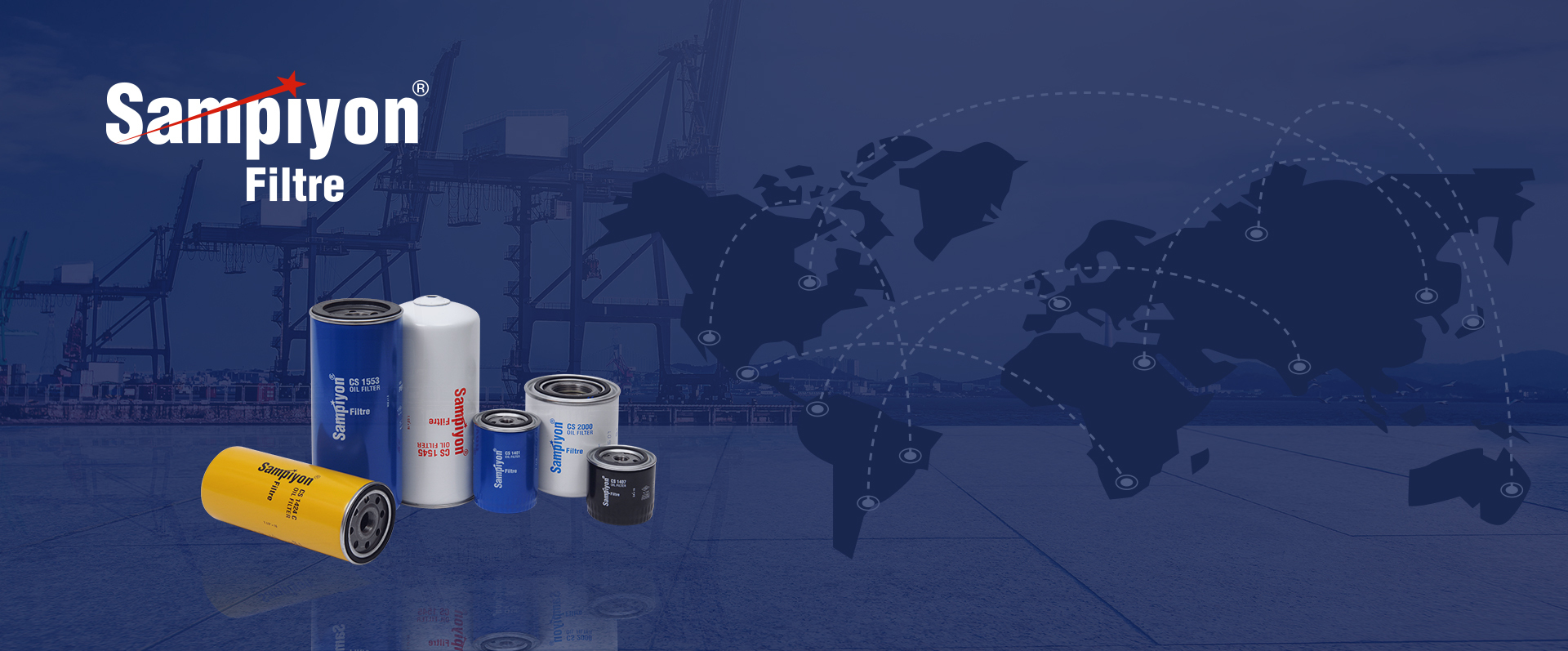 ---
Export
Şampiyon Filter who demonstrates its domestic successes is in international markets as well, with its knowledge of over 35 years of experience and its quality-oriented approach. Şampiyon has become a manufacturer company that exports filters to more than 75 countries where competition is too intense such as Middle East, Caucasus, Africa, Europe and South America, with more than 3,500 product types in original equipment quality.
Şampiyon Filter who always breaks new ground with its broad vision is the first filter manufacturer in Turkey with its R&D Center and Technological Product Certificate. In addition, Şampiyon Filter, which has IATF: 16949, ISO 9001, TS 932, TS 5395 and TS 7407 Quality Certificates, fulfills international automotive standards while meeting the special requests of its dealers and distributors all over the world with its customer-first approach and flexible production capability. At the same time, while closely following the developments and sector trends in the automotive sector, it continues to expand its product range with university collaborations and R&D studies.
Şampiyon Filter who gives importance it attaches to after-sales services fulfills its obligations towards its customers both at home and abroad, continues its growth strategies in exports by aiming to become a world brand in the filter industry.